Studies conducted by Verdantix, such as the Verdantix Global EHS Leaders Survey, reveal some very interesting data: 79% of EHS managers are EHS perceive innovation as a high or essential priority for the EHS function. And according to them the most widely adopted EHS technologies include software, mobile applications and digital sensors for environmental data collection.
Advances in mobility are bringing about a revolution in accident mitigation. As well as us, the great leaders of benchmark companies and our customers endorse this. The safety of people, care for the environment and the sustainability of operations in order to have organizations of the future are some of the most important pillars on which the companies of today and tomorrow will be based.
This leads us to unquestionably count on technology as an instrument and partner on this path. Taking inspiration when making our decisions from leading companies in their ESG(Environmental, Social and Governance) policies and technology companies that cover these aspects will be part of the top-level strategy of organizations.
If you are looking for a way to digitize your QEHS&S processes (Quality, Environmental, Health, Safety and Sustainability), or have the need to enhance the value of what they are already doing or simply have been working on these policies for years and are looking for improvement, there are several parameters that are used when evaluating a solution.
Below, we mention some of them that are included in the research made to EHS professionals, according to NSC :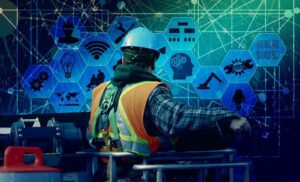 1) Effectiveness of the technology in mitigating risks: 4.85
2) Relevance of the technology to the main organizational hazards/risks: 4.67
3) Ease of use for workers: 4.62
4) Lifetime cost of technology: 3,79
5) Scalability of technology: 3.77
6) Ease of implementation of the technology: 3.67
7) Initial cost of technology: 3.29
8) Maturity of the technology and/or technology provider: 2.86
To make a decision in this area, not only the software is important. It is also vital to configure it correctly, understanding the requirements to give the best final solution to the user, so that he is willing to adopt it in his work processes and to improve with a support that brings value.
Therefore, the implementation partner will play a very important role in making this decision. Based on our experience, we indicate the following criteria to be analyzed:
1- The partner's knowledge of the solution and its certifications.
2- The integration and relationship you have with your partner
3- Knowledge of the processes and experience in digitizing them.
4- Innovations you have made with the customer in the projects
5- Post-implementation, corrective and evolutionary support with certified and trained teams.
6- Flexibility to work in complex conditions or projects and to adapt to the market.
7- Ability to reach all sectors and sizes
8- The ability to ensure the adoption of the system in the organization and to reach all users.
In the 15 years that Laragon has been working on the digitalization of the EHS, Sustainability and Risk processes of large companies, with the latest technologies, we have learned a lot, mainly from our clients. In addition, the greatest learning has been with the teams we have formed with customers and partners.
Increasingly, these types of projects will become more and more important in the technology roadmaps of IT and business strategies. Therefore, my recommendations are:
1- Make sure your technology and implementation partner has a good understanding of your strategy, short and medium term objectives and requirements.
2- To give you solvency in completed projects, with post-implementation support, which is very important. Above all, to assist you with the adoption of the system in your organization by providing proven methodologies.
For the leaders of these projects in the companies,
technology should not become their tormentor. María Cortes*.
About Laragon
We are a consulting firm based in Spain and Latin America specialized in process digitalization projects and we want to bring technology to the reach of organizations. Since 2006 we have been applying Innovative Technologies to improve key Business Processes in Sustainability Strategies: Environmental Management and Sustainability, Health and Safety, Risk Management and Regulatory Compliance. To learn more about Laragon, feel free to browse our website or email us at [email protected].
(*) Founding Partner and Managing Director of Laragon.