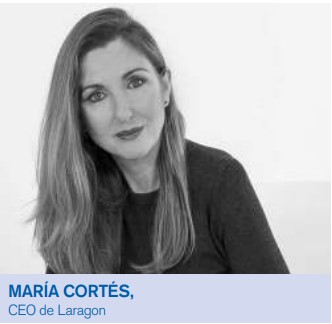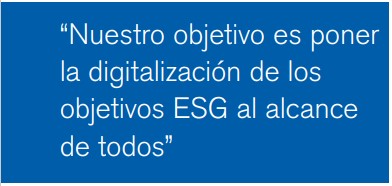 What has been your organization's commitment to COVID?
It has been a difficult time for everyone, but if there is one thing to highlight it is the strong commitment of the entire team to coordinate and continue with the work and commitments acquired within the stipulated timeframe. In this sense, the digitalization of our processes has helped us to be in contact and work remotely from day one during the confinement.
I do not want to fail to mention the solidarity of the team at Laragon to adapt and collaborate for the betterment of all when necessary. Unity and transparency in dealing with the situation have brought us to the end of a difficult year without serious consequences.
In relation to customers, Laragon has offered the possibility of adapting and configuring its solutions to be able to assist with the monitoring of COVID-19 cases. To this end, our team has volunteered to do so during their off hours. In addition, our partners have quickly developed specific solutions to offer customers to help manage the pandemic.
On the other hand, from a more social point of view, Laragon has participated in some initiatives to support affected groups in some of the municipalities most affected by the pandemic in Spain.

What are your main and future objectives in terms of Social Responsibility, Sustainability and/or SDGs?
Our objective is permanent. We have been working on the Sustainable Development Goals for many years, but it is true that we are focused on providing solutions that help in the management of the risks derived from climate change, with tools aimed at managing greenhouse gas emissions, the environmental footprint reduction waste management, waste management, or the management of
decarbonization objectives and projects.
We will also continue to develop improvements in non-financial non-financial reporting We will continue to be a leader in the digitization of integrated reports and reporting to the various international frameworks.
Our goal is to make the digitization of ESG objectives available to everyone, providing our expertise and adapting our solutions to the sector, size and objectives of each company. We will continue to work with our customers to prevent accidents, helping them to strengthen their health and safety policies by digitizing their management processes.
From a social perspective, in Laragon we will continue to develop our diversity and inclusion pillars, focusing on the health and well-being of our teams and, of course, on talent development.
What priorities have been proposed in the Sustainability/ODS agenda as a lever for recovery?
Undoubtedly, in this situation we are in, SDG 3 on health and safety will be one of the priorities along with SDG 13 on climate action. In addition to everything related to economic recovery and job creation and the fact that, clearly, investment in innovation is a necessary lever for recovery.
What is the added value of the organization to achieve win-win alliances with its stakeholders?
We will continue to work on our partnerships with other operators in the market that bring differentiating value to our customers.
At Laragon the customer is at the center of our business, and our goal is to permanently improve our added value by improving communication, expanding our solution offering within our core business,
partnering with other companies that complement our services, fostering transparency and developing talent in an environment of diversity and inclusion.
In a world as complex as the one in which we live, it is
As it becomes less and less likely that the solutions to major business problems can be covered by a single company, win-win alliances and good partnerships and collaborations will be essential to move forward in a world that will challenge us with great challenges.