"Laragon Vision 2030 enables companies to comprehensively manage their business strategies for the sustainability and climate change"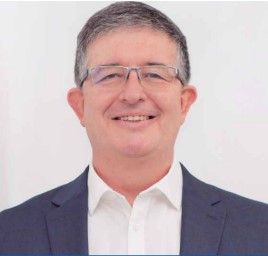 What do you consider to be the main challenges facing Spanish multinationals in terms of sustainability?
The fronts are multiple. On the one hand, they are adapting their governance models
to ensure that the agendas of the Boards and the executive team are aligned with new priorities in the areas of transparencyto ensure that the agendas of the Boards and the executive team are aligned with new priorities in terms of transparency, parity and diversity, climate change and decarbonisation, security and well-being, etc.
This must then be transferred to all levels and areas of the organization.
Which implies changes in the way of defining strategies and objectives, planning and evaluating scenarios, designing action plans, prioritizing, identifying and allocating the necessary resources to undertake these plans and, above all, measuring the performance, impacts and results of their initiatives. Therefore, the real challenge is to make organizations face these issues in a transversal and collaborative way, and not in watertight compartments. If we do not adapt organizations to this way of working, the efforts they make at the technical (innovation), tactical (business repositioning, pursuit of the optimal «rating»…) or operational (efficiency improvements, process edesign…) levels will have much less impact than desired.
For example, in order to comprehensively manage the risks derived from climate change, it is necessary to touch almost all the critical operations of companies and implement control systems that allow us to measure the impact of our actions and adjust our course according to changing scenarios.
Antonio Aragón, economist. Executive MBA
from IESE and Master in CSR and Sustainability from
the Instituto de Empresa. Founding Partner of Laragon Consultantsin which he currently holds the
position of Director of Strategy and Alliances, he had accumulated 20
years of experience in the Technology Consulting sector,
T15 of them linked to digitizationin Sustainability and EHS areas.
Another challenge is to promote the circular economy with collaborative initiatives betweenprivate companies and administrations with the participation of experts and organised interest groups.
On the other hand, in search of support to face these challenges, companies of all sizes and sectors expect the Administrations to act with a clear vision, strategic vision and, above all, with agility and dynamism.
What can they do to overcome these challenges and how do you support them from Laragon?
I believe that companies face a huge talent management challenge tohelp drive change and innovation, not to mention efficiently managing the enormous amount of financial resources needed to tackle the energy transition. Interdisciplinary skills and the ability to collaborate and build alliances are needed morethan ever..
On the other hand,digitalization will bea key factor to support all these changes. At Laragon we collaborate by contributing our experience in digital transformation processes and developing solutions that serve to coverthe new business needs. An example of this is our Vision 2030 project in which we have beeninvesting for more than a year, and which aims to help companies to carry out a comprehensive management of their sustainability and climate change strategies.
But we do not stop there, part of our missionis to make technology available to everyone, and that means implementing solutions that adapt to the size and budget of any company, or promoting collaborative projects, thuse helping to remove a major barrier to their competitiveness. This not only serves the SME fabric, but indirectly helps our multinationals to have a more robust ecosystem of suppliers and supply chains, which benefits
their own sustainability.