The pandemic caused by the coronavirus has forced companies around the world to rethink their objectives and the way they work. In this sense, the consequences and the social and economic cost of the coronavirus also translate into new risks.
This can be concluded from the Global Risks Report recently presented by the World Economic Forum (WEF), as a prelude to the Davos Forum to be held virtually between January 25 and 29.
More inequality and social fragmentation, the continued degradation of the planet, or a long-term stagnation of the economy are some of the main adversities detected by the report. However, from Laragon, we want to focus on two risks that are becoming increasingly important: the digital divide and climate change Climate change, understood from the perspective of risk management, and the environmental damage caused by mankind.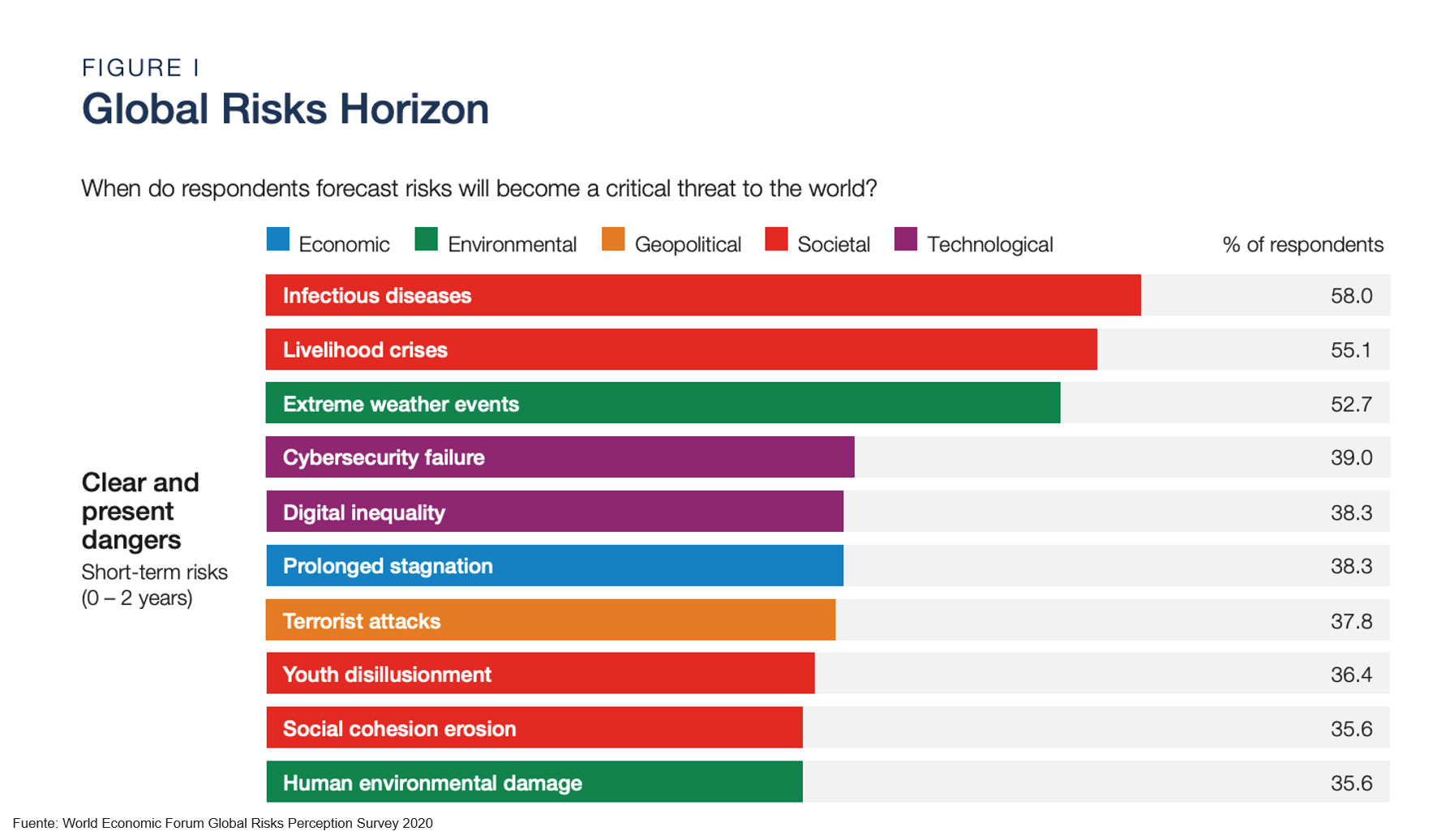 Digital inequality
One of the things that 2020 has made most clear to us is that it is the importance of digitalization in virtually all spheres of our lives. However, as the report published by the World Economic Forum shows, digital inequality is a reality and, therefore, one of the 10 most important risks for 2021, due to its probability of occurrence.
At Laragon as part of our essence and mission, we have the responsibility to bring technology closer to companies to prevent this gap from getting bigger and bigger.
At the impact level, technology infrastructure issues, along with cybersecurity (also identified by the World Economic Forum as one of the risks of the present and future), will be adversities that organizations will have to mitigate. To achieve this, it is essential to have software providers that have the highest standards in terms of security and protection of your information. This will become one of the deciding factors when choosing which systems to implement in your organizations.
Continuing to combat climate change
It has been 5 years since the Sustainable Development Goals were approved, but there is still a long way to go. In this regard, the data in the Global Risks Report makes it clear that climate change (and its consequences) remain on the list of major risks facing humanity.
Climate change is a recurring threat with long-term repercussions and will remain so as long as global cooperation to combat it weakens. In addition, we must not forget the environmental impact caused by mankind. Therefore, in 2021, SDG 13 (climate action) takes on vital importance.
In this context, from Laragon We will work with our technology partners and customers to offer solutions that will allow us to continue advancing in the fight against climate change through waste management, water quality, emissions management and other environmental aspects, as well as through the assessment and mitigation of climate risks, etc. All this, without forgetting the importance of continuing to offer solutions for risk prevention management at a global level in order to have safe and healthy work environments.